updated on 18 June 2018


21 June 2017
Written by MY Consulting Support
S
ummer is right around the corner!
…But before that, we need to get over the period of "Tsuyu", the rainy season in early summer in Japan. During Tsuyu, it doesn't rain every day but we experience various kinds of rain such as sprinkle, heavy rain and sometimes even rainstorm. Those visitors who come to Japan during this season may be surprised by the rainy weather, cloudy sky and its humidity. On the other hand, it is also true that you can enjoy Japan's customs and culture unique to the rainy season!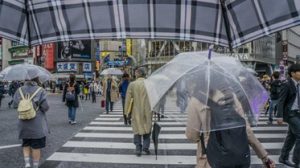 What kind of season is June in Japan?
If you ask the Japanese as "What kind of season is June?", more than 80% of people will say "rain". In Japan, especially in the Kanto region (including Tokyo), June is called the "rainy season". "Tsuyu" refers to the period when it changes from spring to summer, and it generally lasts from the beginning of the June to the mid July. "Tsuyu"(梅雨) literally means "Plum Rain" (in Chinese characters). The word "Ume"(梅) is about plum, and "Ame"(雨) means rain. It is said to have been transmitted from China, and it is famous that the reason why we call it "Plum Rain" is because plums are just ripening in this time of the year.
When it comes to Tsuyu …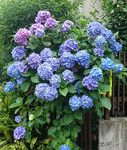 <HYDRANGEA>
Speaking of flowers blooming during the rainy season, the most famous flower is hydrangea. If you turn over the June page of the Japanese calendar, You will often see the hydrangea pictures.
During the rainy season, the sun is hard to come out every day and the feelings tend to be depressed. But when you walk outside, please look at your feet. Hydrangea that colored white, blue, pink is exactly the best time to see. Surely there are small flowers gathering, a round and cute little hydrangea will be laughing at you!
<TERU TERU BOZU ~ a lucky charm praying for good weather>
 "Teru-Teru-Bozu" is a hand-made doll created with tissue papers. Japanese (especially children) make them on rainy days and hang them up to wish for fine weather.
Children pray that the next day will be sunny while singing a "Teru-Teru-Bozu" song like this : ♪Shine, shine shaven-head, please let tomorrow be sunny day♪
It will not only bring you the sun, but will also bring you sunny to your heart!
★★★ How to make "Teru-Teru-Bozu" ★★★
<Basho MATSUO>
 Basho Matsuo, one of Japan's most famous Haiku poets, has written about the rainy season.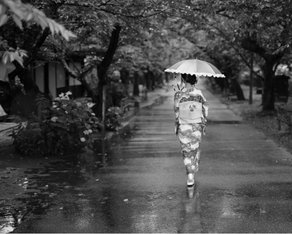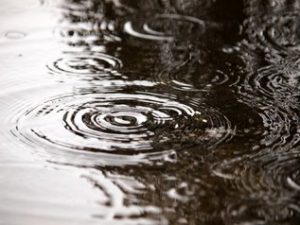 ・五月雨をあつめて早し最上川 Samidare o / atsumete hayashi / mogami gawa
"Gathering the rains of summer, how swift it is – Mogami-gawa River/"
This poem shows that the rain that falls on the rainy season gathers at the Mogami River and the flow is getting faster. The Mogami River is a river that flows in Yamaguchi Prefecture, and it shows how the river streams are pushing up by rain. It is often introduced in current textbooks, and many Japanese recall this poem when Tsuyu season comes.
 ・五月雨や桶の輪切るる夜の声 samidare ya / oke no wa kiruru / yoru no koe
"When sleeping in the rainy season that continues for a long time, there will be a sound that the ring of a tub breaks at midnight. "
This poem depicts the change of the rain sounds heard on the night of the rainy season.
It expresses how rainwater gently and slowly gathers in the tub and finally overflows at a time, representing a dreadfully quiet night.
・降る音や耳も酸うなる梅の雨 Furu oto ya / mimi mo suu naru / ume no ame
"As the plum rain lasts so long, I will feel sour even to my ear to hear the sound of the rain."
This poem represents a feeling of getting tired of listening to the rain in Tsuyu(Plum rain) season. When you read this poem you may imagine the state of Matsuo Basho who has been feeling disgusted with the long rain.