29 August 2019
Written by Matthew(STAY AT HOME DAD)
How do you do everyone, I hope you're enjoying your lovely summer holiday. It is Matthew here, Part-Time Worker of MY Consulting Support.
Last weekend, I went to the Water Adventure Tokyo Summer Land with my family and friends.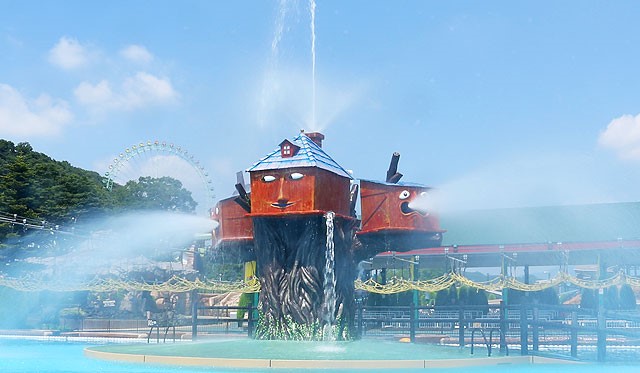 Assuming traffic jams, we left the house by car at 6:00 am. Having the breakfast (rice ball and side dishes bought in convenience store) in the car was quite rare experience for kids and it seems like they're having enjoyable time. After all there were few cars as it was early morning, so we arrived around 8:00 am. Nevertheless, the parking lot was already full. In addition, there is no possibility to get a spot for taking a rest near the poolside. Ultimately we decided to use the free rest area where the air conditioner is perfectly working.
When looking around, I found a lot of smiles of happy families and couples. Especially, children could not wait for the swimming pool opening and so excited. The adults were on standby too, including young moms who wore a sensual swimsuit and muscle muscular dads. On the other hand, there were some dads, already drinking beer and lying down on the floor as well. It is attractive that the shops around that area provide variety of foods and drinks, snacks and beers and so on. Well, speaking of me, I was sitting in front of my laptop while taking care of my zero-year-old daughter.
By the way, I saw a lot of people from overseas. It takes only 30 minutes from Hachioji Station by bus and there are hotels which tie up with Tokyo Summer Land around. The city seems to be a bit far from main cities, but it is easy for tourist to access in fact. Also, there are menus and information written in some languages so you will see that the Tokyo Summer Land is kind and accommodating to foreign tourists.
Just after opening the swimming pool at 9:00 pm, our friends also arrived. All of us are 36 years old this year so became to need caring about health now. In fact, we all put on fat around the stomach compared to before. But once you take off the close, who cares! Every child looked very satisfied with the indoor and outdoor swimming pools, waterslides, and attractions.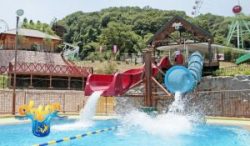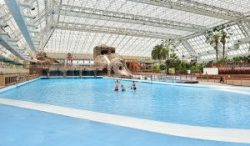 And I appreciated a lot that my friends played with our children and took care of them all day. Actually, I was too exhausted by going around the swimming pool only twice and could not go out anymore.
**********
Children got tired of crap and fell asleep by the time we went back home. The adults were also got tired, but it was a fun day. Various events such as summer meals and night swimming pool are also available there depending on the seasons. When you come to Tokyo, why don't you go to Water Adventure Tokyo Summer Land!
☆Please check out Matthew's blog too☆