09 August 2019
Written by Matthew(STAY AT HOME DAD)
Now, it is summer holiday in Japan and school students, even some adults are so excited!
Oh, my name is Matthew, Part-Time Worker of MY Consulting Support. I will be in charge of the staff blog today. My work is mostly at home using computer and housework, in other word, Stay At Home Dad. I have two elementary school children and one at the Kindergarten.
I have usually been working all day long after my children went to school and Kindergarten, but that was not the case during summer holiday. Of course, I make meals and take care of them. But the biggest problem is "homework".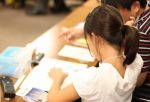 Japan seems to be a very rare country in the world as a new semester starts at April. Certainly, in European countries, the new semester starts at September. It means there is no homework like Japanese students during summer holiday because they do not need to review and prepare for the new grade year. However, in Japan, students must do a lot of homework though summer holiday to get ready for the next semester. In addition to Kanji training and calculation cards, there are time-consuming tasks such as essays and free research.
Then it is time for parents to help them!
Although children could finish Kanji training and calculation cards by themselves, the biggest tasks need some advice and help from their parents. If it is a book report, whichever one of parents has a background in liberal arts will give them advice which book to choose and ideas how to write a reading impressions essay. If it is a free research, it will be important to lead the children to image and understand what they are interested in, and how they create. I think it is quite a hard work (and it actually is!) but at the same time, is a precious time for the parents to think and learn together with their children.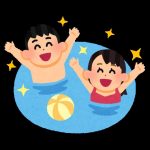 I wonder if European children are going to Italy for a trip now with their family…I'm afraid I can't do that, but I am going to take cute kids to the water park on this holiday!
Please have a good summer vacation 😊
☆Please check out Matthew's blog too☆