11 September 2019
Written by Matthew(STAY AT HOME DAD)
Hello. This is Matthew, Part-Time Worker of MY Consulting Support.
Today I'd like to share information about the taxi industry in Japan which I have been researching.
In recent years, the number of foreigners visiting Japan has increased. Then the taxi industry seems to be increasing in demand. I often use taxis for work, and at that time I always ask the taxi driver about the usage rate and purpose of foreigners.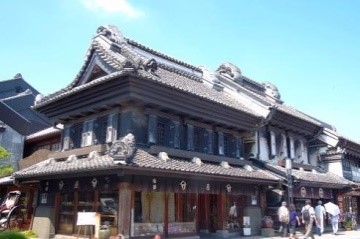 This time, it is about Kawagoe City, where is called "Koedo" and is a famous sightseeing spot in Saitama Prefecture.
You will find lots of sightseeing spots such as warehousing street, Penny Candy alley "Toki no Kane", a symbol of Kawagoe and "Hikawa Shrine" which is said to bring romance to the person who visits and pray. Kita-in is also a significant tourist hotspot where it is said "Tokugawa Iemitsu" was born!
Many foreign tourists visit Kawagoe City every day. However, they are not familiar with the city and the map and smart phone are essential for them to see all the great sights.
For example, there are many people who want to go to Hikawa Shrine but don't know which bus to take. Therefore, it seems that the number of people use taxis.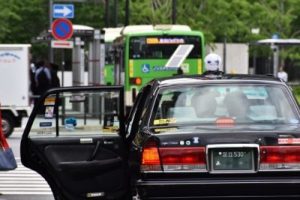 As such, here are some responses I received by interviewing taxi drivers, in Kawagoe:
♦About Nationality …There are overwhelmingly many tourists from Asian countries such as China, Korea, Philippines, Malaysia, etc. Tourists from the United States and Europe are rarely on board.
♦About Travel distance…In the evening, tourists may get to the hotel where they are staying after dinner time. And there are also many long-distance trips from hotels to airports.
♦About Sightseeing…Tourist may rent a taxi for a day and the taxi drivers take them to a sightseeing spot all around the city.
♦and others Purpose of visiting Japan besides sightseeing…Many overseas businessmen come to Japan on business trips. Taxis are frequently used for the purpose of moving to a client, sales activity, or returning home, and those passengers are mostly from Europe and America.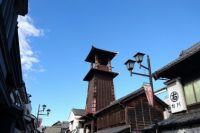 The number of taxi drivers who can speak English is increasing and will probably continue to increase for the coming Tokyo 2020 Olympics and Paralympics.
So, please consider Taxi as one of your transport options when visiting Japan😊
☆Please check out Matthew's blog too☆