updated on 05 June 2018
17 February 2017
Written by MY Consulting Support
In January last year(2017), We, MY consululting support opened an office in Akabane, Kita-ku, Tokyo.  Kita-ku which literary means "North Ward", is surely located in the north of Tokyo 23 ward.
Akabane is a town which has been recently coming under the spotlight in Kita-ku. It is not generally known, but it has a very good access to transportation.  You will be surprised that from here, you can visit downtown area and major sightseeing spots within 30 minutes, and it also will take only about 1 hour from both Narita and Haneda Airport. For some place such as Ginza you'll need to change trains but only once or twice at the most.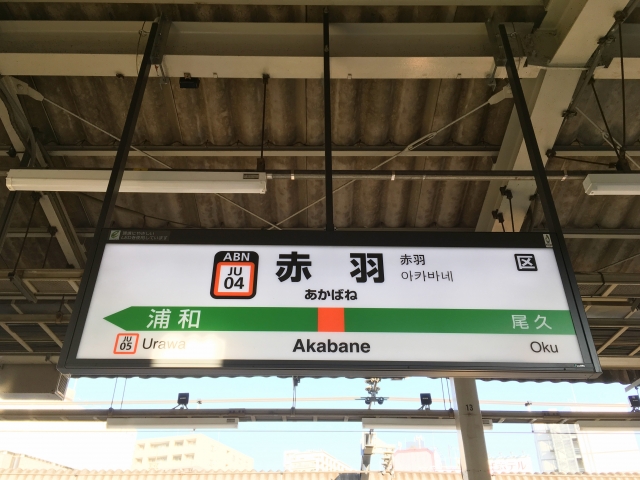 🚃 SHINJUKU (15 minutes by Saikyo line,with no need to change trains! )
You will never get bored by visiting Shinjuku, a city brimming with entertainment. It includes Kabukicho, Golden-gai(street) and  Omoide Yokocho(alley) where you can enjoy shopping, eating and drinking, and having a conversation with the locals.
🚃 SHIBUYA (20 minutes by Saikyo line, the stop after SHINJKU st.)
It is a world-leading shopping district especially for the young generation, including famous shopping centers such as "109"and "Shibuya Hikarie" offering variety of fashion items.
🚃 AKIHABARA (15 minutes by Keihin-tohoku line, with no need to change trains!)
It attracts visitors' attention from the world by offering many kinds of electronics goods, also let you experience the Japanese pop culture which includes rare videogames, manga and anime items!
🚃 ROPPONGI (about 25 minutes by using both JR line and subway)
You will enjoy shopping and gourmet foods at Roppongi Hills, a complex facility representing a new culture of Tokyo. On the other hand, you can touch the "Japanese modernism" art including paintings and glass, at Suntory Museum of Art.
🚃  GINZA (about 30 minutes by using both JR line and subway)
You will be able to feel a historical atmosphere while walking on the streets, and will touch the Japanese culture by visiting "Kabukiza", located right outside the station. It is also known as the key shopping districts with international brand stores and major department stores.
There are many restaurants and pubs around Akabane station, and are all relatively cheap and tasty!
(In particular, it is said that there are a lot of local pubs.) Not only bars, you will have other facilities such as hotels, shopping center, beauty salon and nail salon and so on.
By the way, a recent survey (2017) ranked the top 10 stations in Tokyo that respondents want to live in. Akabane station was suddenly ranked 4th in this survey. A cartoon about Akabane "Tokyo-to Kita-ku Akabane" was released in 2015, which is drawn about secret-great-spots and unique characters in Akabane, and has sold very well. Additionally, TV drama "Takayuki Yamada in Tokyo-to Kita-ku Akabane" was broadcasted with a Japanese popular actor, then the uniqueness of Akabane became widely known as showing "interesting" side of Tokyo. And now, it became a city attracting attention from all over Japan.  If you take a walk from the station a little, you will find secret-great-spot, such as Akabane natural observation park, Kumano shrine, places famous for cherry blossoms(especially along Arakawa river).
It will be nice to make one day of your trip to have a walk around, drink and enjoy interacting with the locals in Akabane 🙂