updated on 23 July 2018
13 February 2017
Written by MY Consulting Support
We wrote about the luxurious journey, using NEX and Keisei Skyliner to the city of Tokyo last time. Today is about economic options. How about getting a bottle of wine for dinner by saving transportation fee?
Railways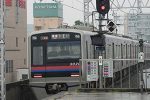 In contrast with NEX and Keisei Skyliner, railways take longer to get to the city and there are no reserved seats. But you are probably able to grab a seat on the train if getting on the train from Narita International Airport Terminal 1 station, plus the train in Japan runs on time, as we pointed out. Taking account of long journey to the downtown Tokyo, seats seem to be more comfortable in Keisei Main Line cars, than the other railways. We believe that you will enjoy the view from the local line and have a relaxing time to Tokyo!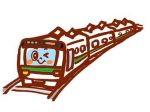 ☑ Keisei Main Line Limited Express
Takes about 75 min. to Nippori station
Fare: ¥1,030 (which means ¥1,440 cheaper than using Skyliner.)
☑ Narita Sky Access Line
Takes about 65 min. to Nippori station ※transferring at Keisei Takasago station
Fare: ¥1,240 (which means ¥1,230 cheaper than using Skyliner.)
Discount Highway Bus
You may need to consider the effect of traffic jam but buses operate every 15 to 20 minutes in day-time. It will take about 90 minutes to Tokyo or Ginza station, if you are not involved in the traffic jam. (It doesn't make much difference comparing to trains.) And fares are cheaper than railways furthermore!
And of course, buses are easy means to get to hotels around the airport, bringing you directly to the entrance of hotels such as Hilton Narita, ANA Crowne Plaza Hotel and Narita Excel Hotel Tokyu.
Toilet, free-wifi and power receptacle are provided in some cars. Please ask and check when you buy the ticket.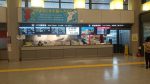 ☑ Tokyo Shuttle
When getting on the Tokyo shuttle, you need to buy a ticket at the counter in advance.
If you are going to Downtown  Tokyo:
🎫Fare (Day-time): ¥1,000 (which means ¥1,470 cheaper than Skyliner.)
🎫Fare with a paid reservation: ¥900 (which means ¥1,570 cheaper than Skyliner.)
For details: http://honyaku.j-server.com/LUCKEISEIB/ns/tl.cgi/http://www.keiseibus.co.jp/kousoku/nrt16.html?SLANG=ja&TLANG=en&XMODE=0&XJSID=0
☑ The Access Narita
Getting on the Narita-access, you can go directly to the bus station and pay the fare there. (And you can pay with suica)
If you are going to Downtown Tokyo:
🎫Fare (Day-time): ¥1,000 (which means¥1,470 cheaper than Skyliner.)
For details: http://accessnarita.jp/en/home/ 
---
You get on either bus from the same bus stop.
The order in which the bus stops is:
Terminal 2 North (Bus stop No.2) … near the boarding counter of Vanilla Air
↓
Terminal 2 South (Bus stop No. 19) … near the domestic arrival port
↓
Terminal 1 (Bus stop No.31)
It will be useful to check the signboard to make sure which bus stop you should go 🙂