updated on 02 August 2018
 22 February 2017
Written by MY Consulting Support
There are many kinds of pre-paid card in Japan. Especially, we recommend you to use "Suica" which is JR EAST's pre-paid IC card and you can use for paying train, bus and taxi fares, as well as shopping in stores and vending machines.  We guess most people, including office workers, house wives and even children in Japan know it and use it every day.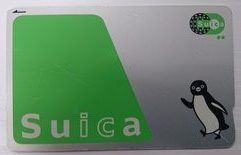 Once you bought, It is chargeable at Multifunction Ticket Vending Machine. (And fares are slightly cheaper than paying by cash.)
A deposit of ¥500 is required when purchasing Suica, in order to prevent the cards from being thrown away.
You need to charge some amount when you purchase. (¥1,000 at minimum including the deposit of ¥500)
Let's get Suica and make your trip in Japan more comfortable and enjoyable!
Where / How to buy a Suica
At JR Ticket Offices (Midori-no-madoguchi) at JR EAST Suica accepting station
※If you no longer need Suica, bring it back to the office. Your¥500 deposit will be refunded.
Please ask operators and buy it at the counter, or buy at the Multifunction Ticket Vending Machine as folllows: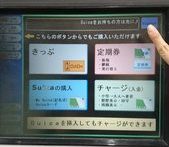 ① Touch "English" on  the upper right of the screen.
 ②  Select "Purchase new Suica".
 ③ Select "Suica"
  ④ Select your desired amount from the options.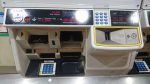 ⑤ Insert the money into the machine. 
How to recharge
How to get on trains and buses
<Trains>
<Buses>
※※ Insufficient balance ※※
How to use Suica for shopping
<Kiosk and Convenience stores (accepted at stores displaying  Suica logo)>
<Beverage vending machines (accepted at machines displaying Suica logo)>